Oh yeah!!!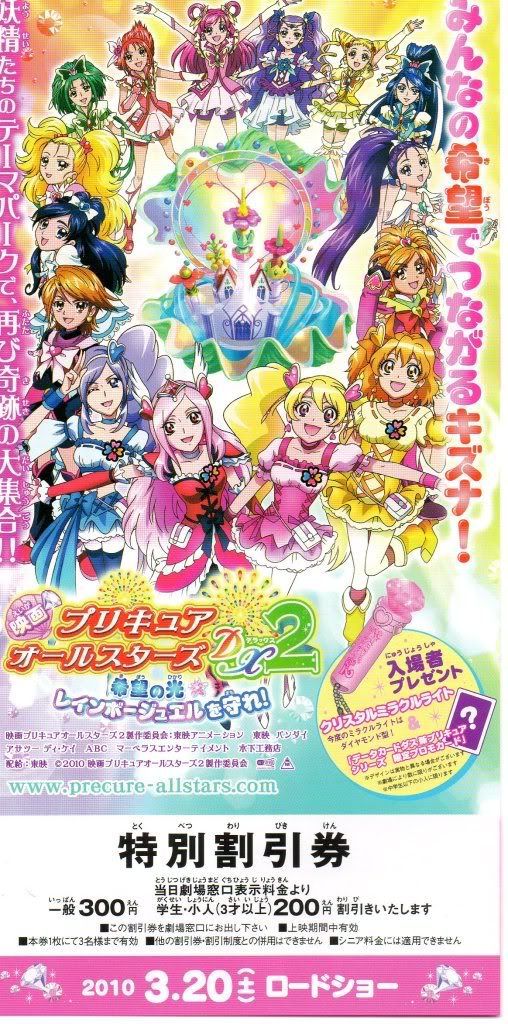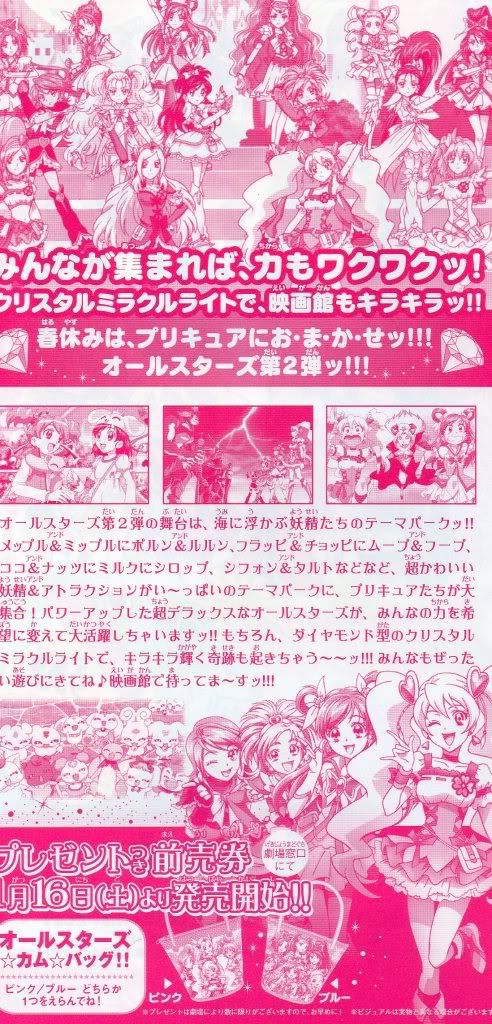 Is it just me or Nagisa's going to be the only "lead" Cure who doesn't look pink-ish?

The stage for the DX2 is a "fairies" theme park by the sea!! Mepple & Mipple, Pollun & Lullun, Flappy & Choppy, Moop & Foop, Coco & Natts, Milk & Syrup, Chiffon & Tart (replace '&' with 'x' and we get the mascots' pairing) are all in this very cute amusement park where all Pretty Cures will gather!! The power up will be very deluxe with the hopes of everyone turning into their power!! Of course, that wonderful miracle will happen with the help of the diamond-shaped Crystal Miracle Light!! Everyone, you really have to come! We'll be waiting at the theaters!!!!!!

Damn, I suck at translating......